The ACT Christmas Appeal 2022
Help us raise money for the RVC's Small Animal Referral Hospital.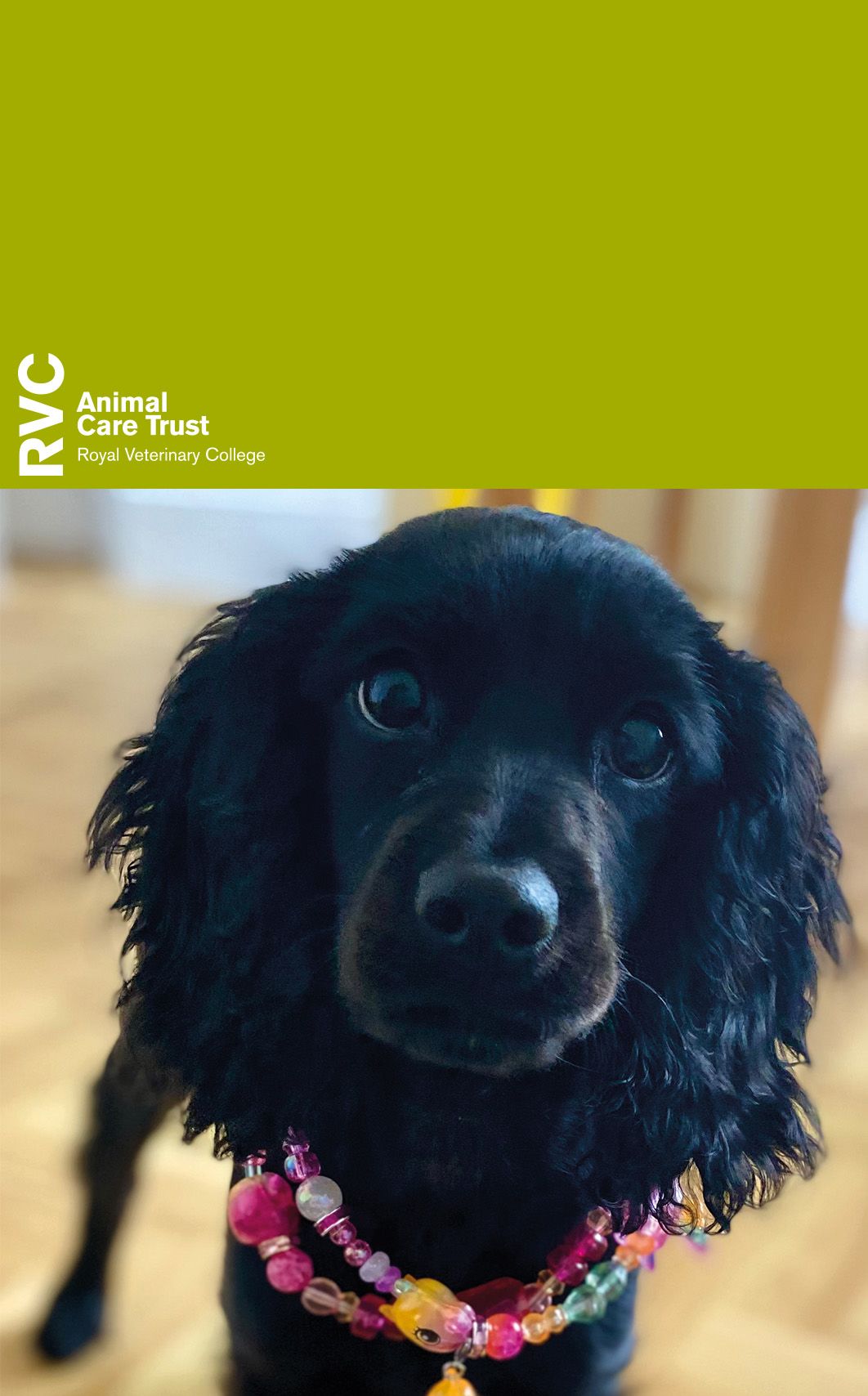 The RVC's Small Animal Referral Hospital provides expert care for pets with life-threatening conditions. It is one of the leading veterinary hospitals in the world, largely thanks to supporters of the RVC Animal Care Trust.
It consists of an intensive care unit, operating theatres, transfusion medicine, laboratory facilities, a fracture clinic and a hydrotherapy pool. The facilities empower veterinary professionals to deliver specialist care across all fields such as oncology, cardiology, and ophthalmology.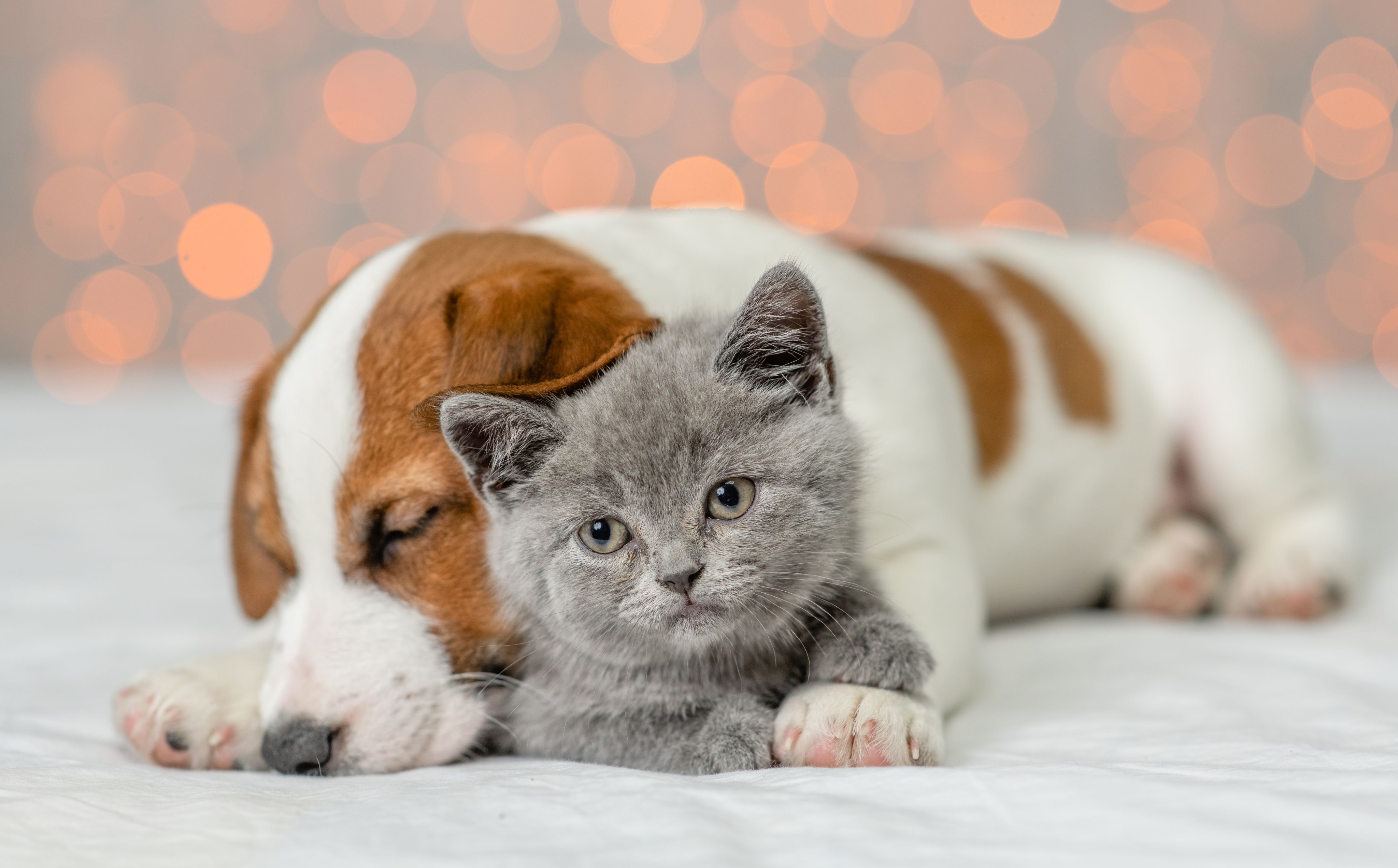 'We didn't think she'd make it to Christmas'
Donna fell in love with Bonnie before she'd even met her. From short video clips, Donna could tell 'Bonnie was the only one for us'. Donna, Chris and their young daughter Sophie adored Bonnie and she instantly became a much-loved member of their family. She loved to be with people and was extremely affectionate, she was 'the most wonderful puppy' Donna explains. With Donna's parents seriously unwell, Bonnie had come into their lives when they needed her more than ever.
Bonnie had never been energetic; she didn't like going out for walks and Donna would often end up carrying her home. One day, Donna noticed that she could 'see and feel Bonnie's heart beating through her chest'. She took her to the vet and the news was devastating. She was found to have a hole in the wall of her heart. Not only that but she had an abnormal mitral valve, which is what keeps blood pumping in the right direction. Donna was advised that this would significantly shorten her life span. Bonnie was just 6 months old.
"We thought, we need to give Bonnie the best life we can with the time she's got"
Donna and her family wanted to make sure they were doing everything they could for Bonnie and sought a second opinion. The referring vet doubted she would make it to Christmas but not giving up hope, he referred Bonnie to the RVC. Bonnie quickly deteriorated and in the extreme heat of the summer her heart could be seen 'bulging out of her ribs'.
"We carried her up to bed that evening thinking she was going to die."
At the RVC's Small Animal Referrals Hospital, Bonnie had a 3D echocardiogram. This provided the cardiology team with precision detail of her heart. They could see exactly what was wrong with her heart and how they could repair it. Professor Dan Brockman, Director of the Cardiothoracic Surgery Service, and his team believed her condition could be cured. The hole in Bonnie's heart was allowing de-oxygenated and oxygenated blood to mix, causing de-oxygenated blood to be pumped around her body. Bonnie was so tired because her cells weren't getting enough oxygen.
"We couldn't believe the news. We'd had 3 weeks without hope. The RVC gave us hope again."
Donna told us that as the day of Bonnie's surgery approached the fear of losing her became more immediate again. The procedure Bonnie required was no small feat, involving a team of specialists to attempt corrective surgery while she was on cardiopulmonary bypass. Dan explains,
"Given the rarity of the condition, it was fortuitous that the cardiology team at the RVC already had experience treating this combination of defects"
The veterinary surgeons closed the hole in Bonnie's heart and repaired her mitral valve. Donna was kept updated at every stage, with Dan even calling from the operating theatre.
"Dan called us from the operating theatre to say 'the surgery went well, she's not out of the woods but we've achieved everything we set out to do'."
Just 3 weeks post-surgery and the difference in Bonnie was remarkable. Her appetite returned, she was growing and her tail which had previously been 'string like' was now thickening. What's more, Bonnie was enjoying playing so much that the family's new challenge was to slow her down so her heart could recover! A few weeks later still and Bonnie had doubled the distance she could walk and was now asking to go outside! Donna explains,
"Bonnie is doing amazingly. I don't know if I'll ever find the right words to thank the ACT supporters enough. Without funding for research and equipment for the RVC's cardiology service, we wouldn't have Bonnie with us today. You saved a huge part of our lives. I think what the RVC do is incredible. Their compassion and expertise were evident from the moment we arrived. They were so patient and kind. It's a wonderful place."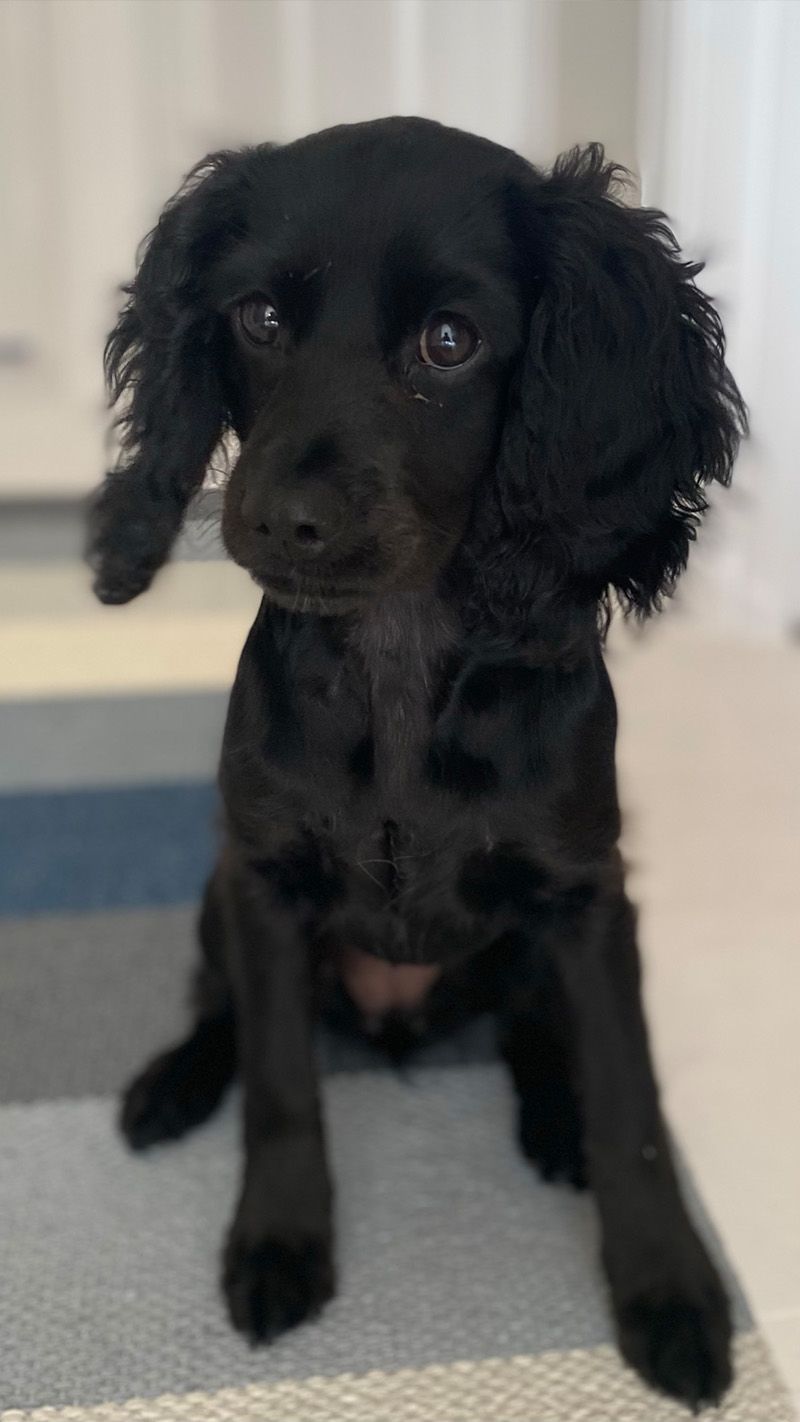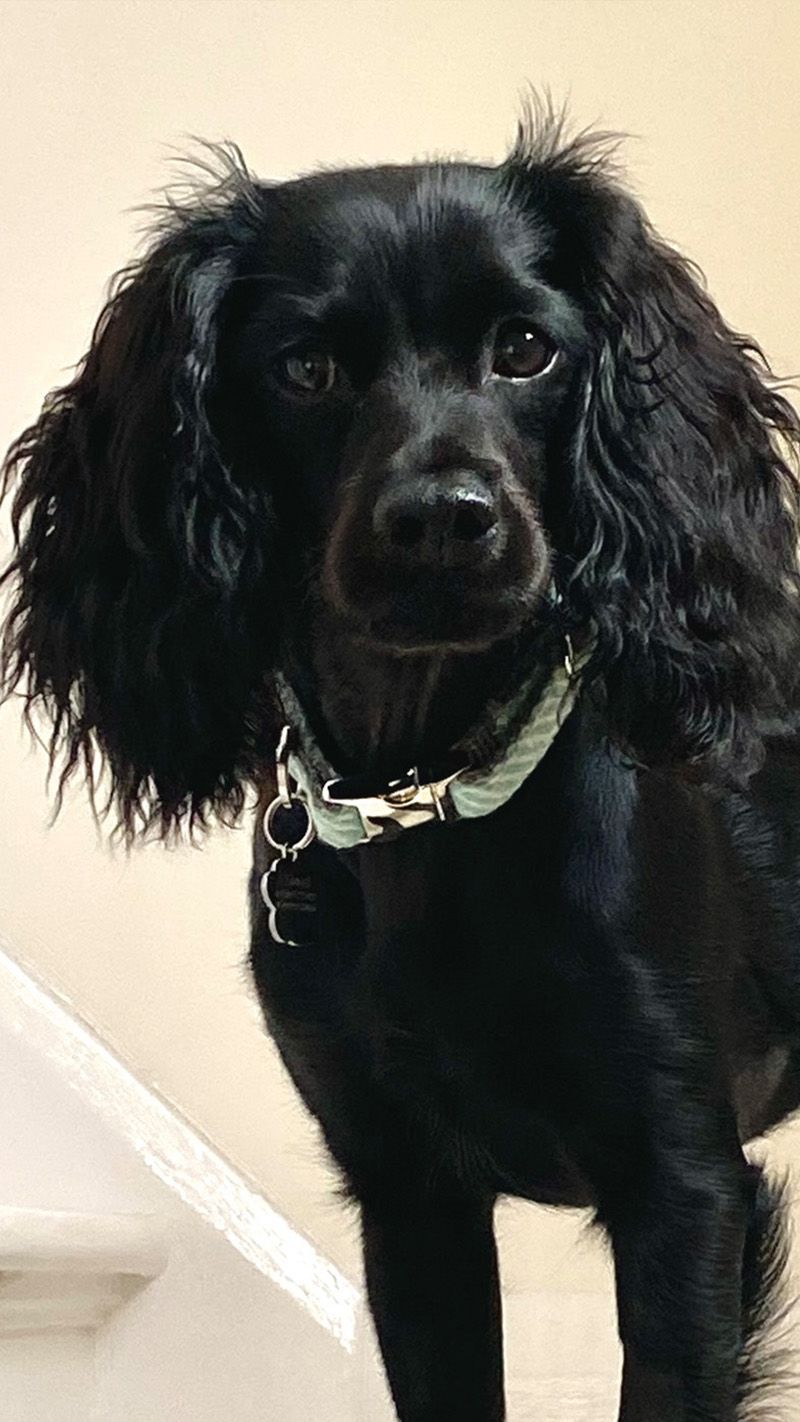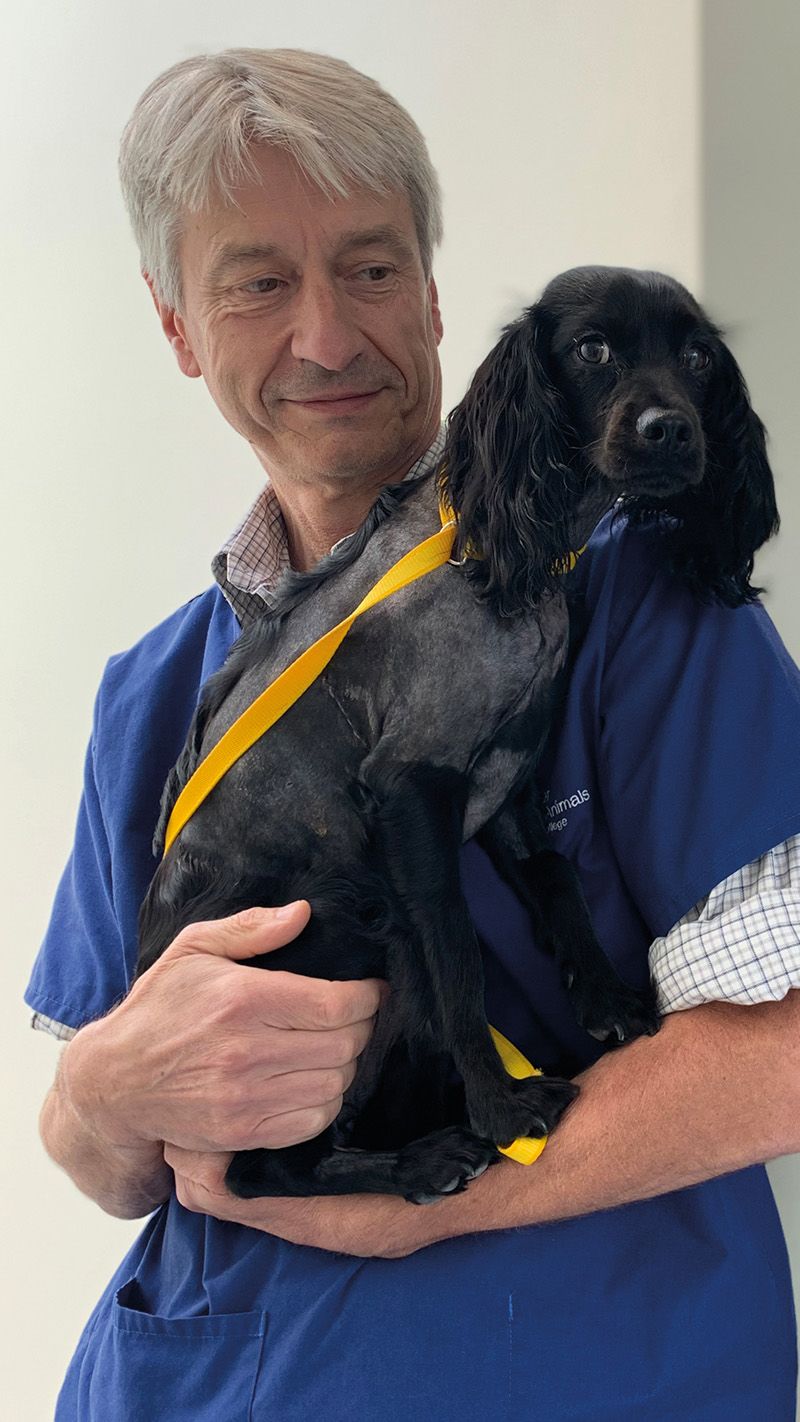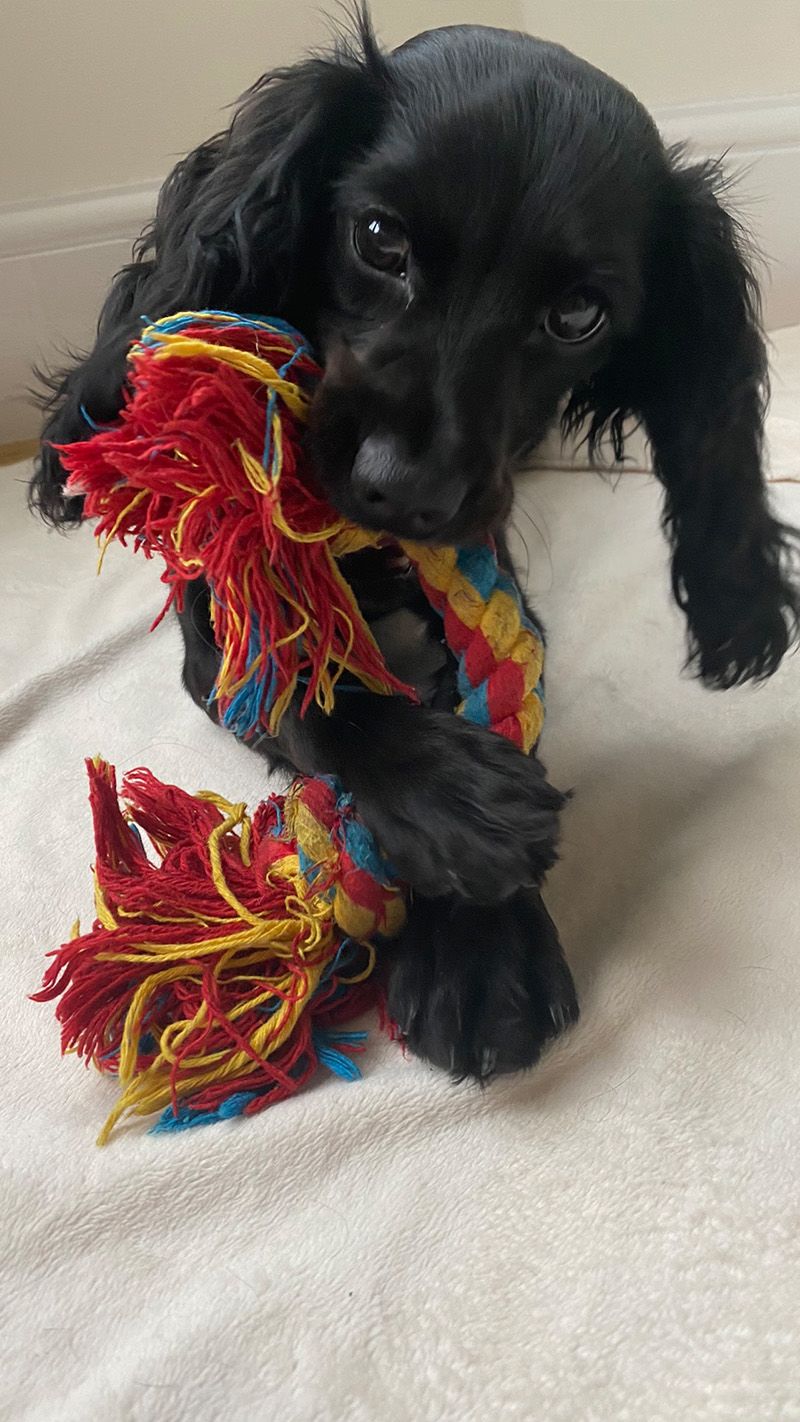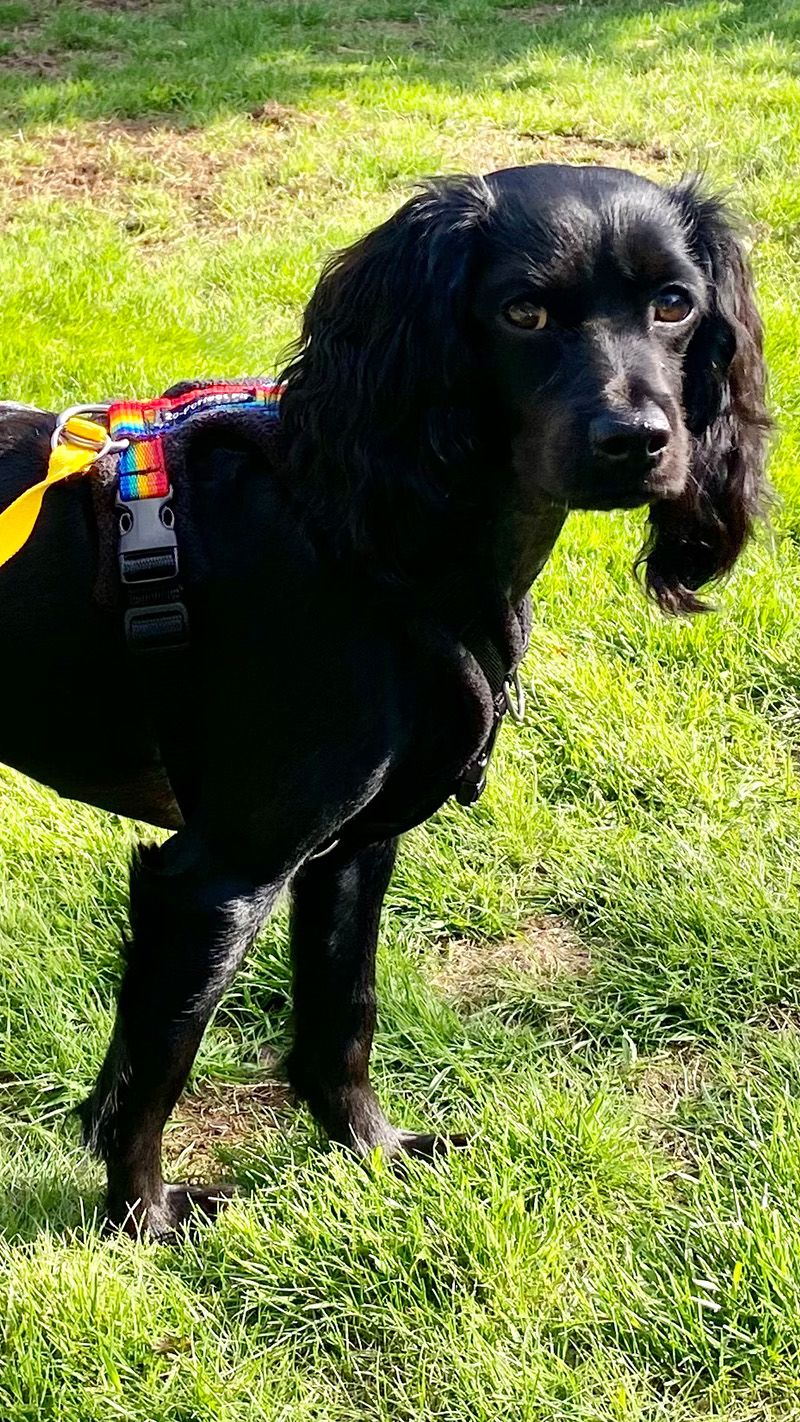 The Small Animal Referrals Hospital is one of a small number of trauma centres around the world, due to its exceptional Emergency and Critical Care service. As veterinary medicine evolves the RVC can treat more complex conditions than ever before. Supported by specialist teams across the hospital, the Emergency and Critical Care service can be a lifeline to our beloved companions when they are at their most vulnerable. Helping to save pets just like Bonnie.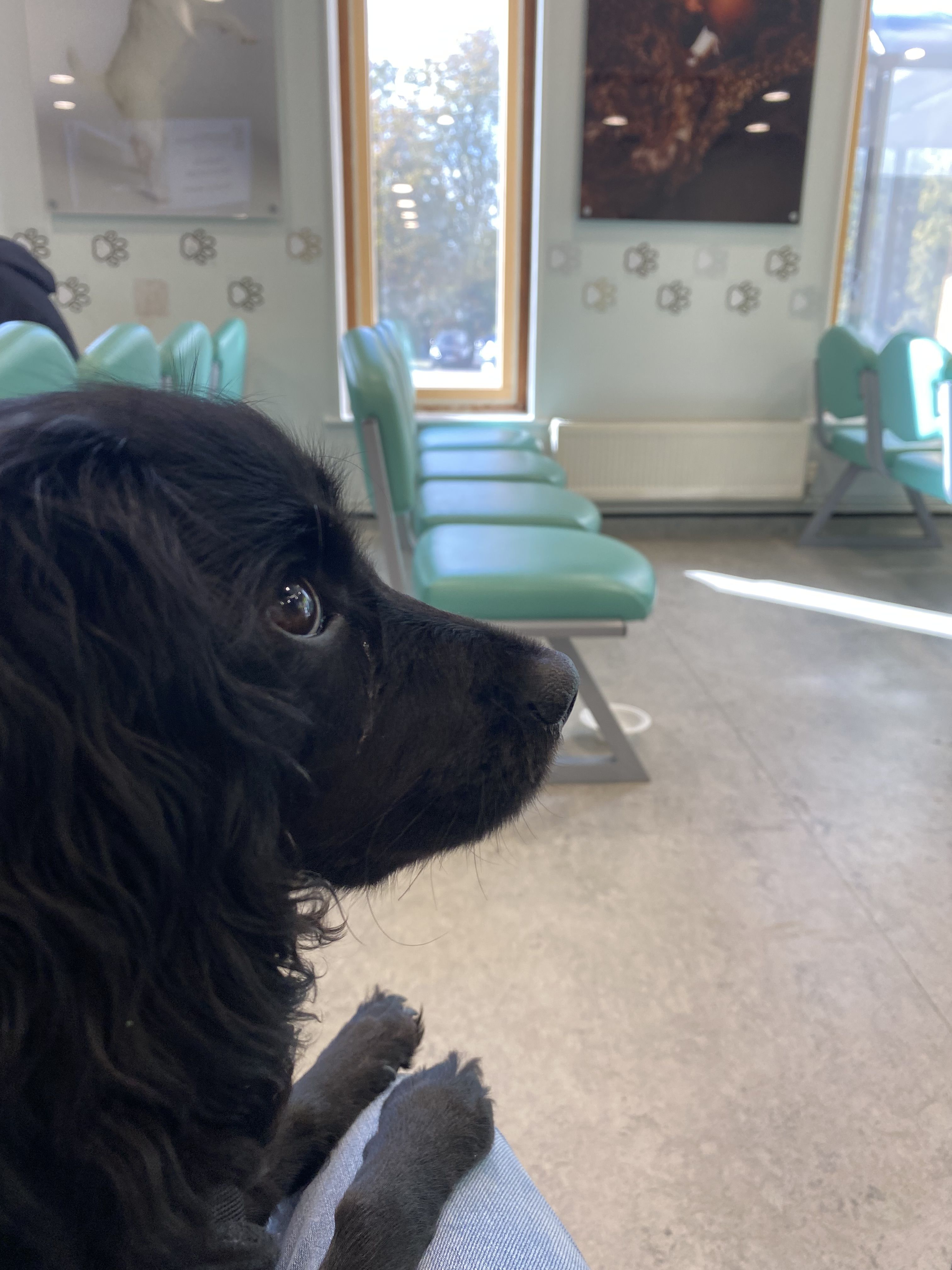 Bonnie's journey through the RVC's world-leading hospital
How
YOUR

support helps save lives.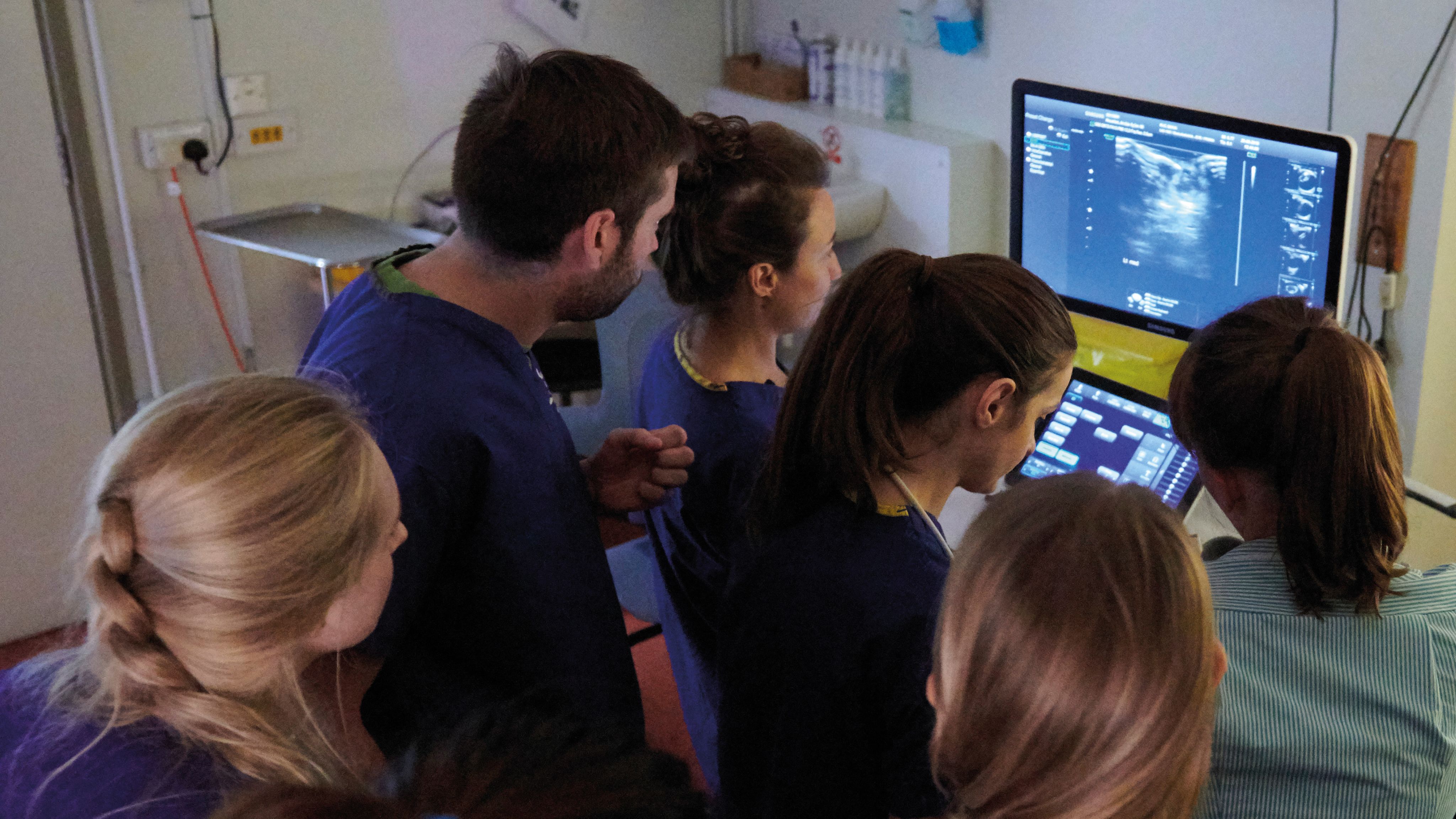 Ultrasound
Cost £124,000
On admission, the veterinary team examined Bonnie's heart using a cutting-edge ultrasound machine. This provided detailed information on Bonnie's heart structure and function which helped them devise a treatment plan.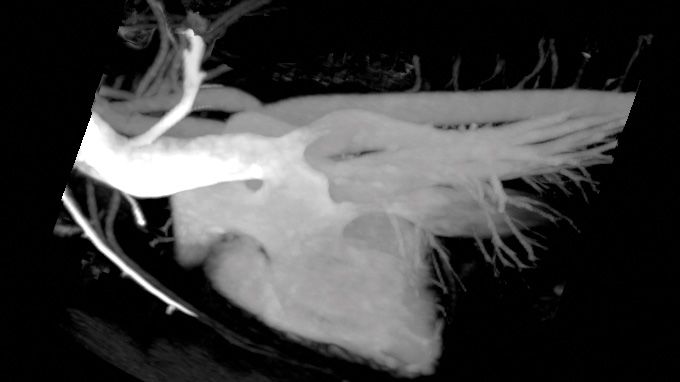 Trans-oesophageal echo probe
Cost £16,100
Providing 3D cardiac images in real-time during surgery, the team could make informed decisions including when the repair was complete and Bonnie could safely be weaned off bypass.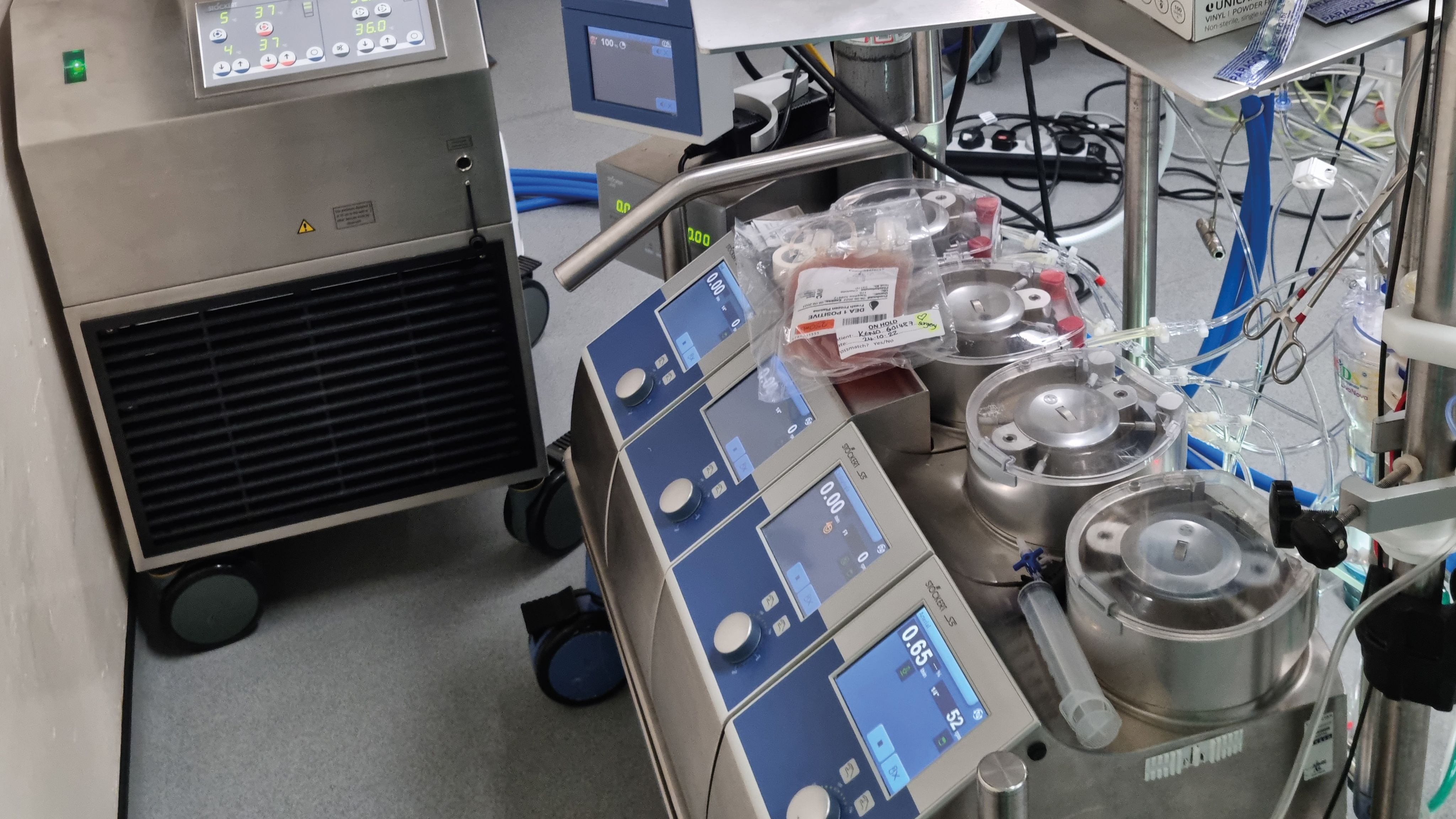 Cardiopulmonary bypass heater/cooler

Cost £42,358
This enabled the surgical team to carefully control Bonnie's temperature during heart surgery.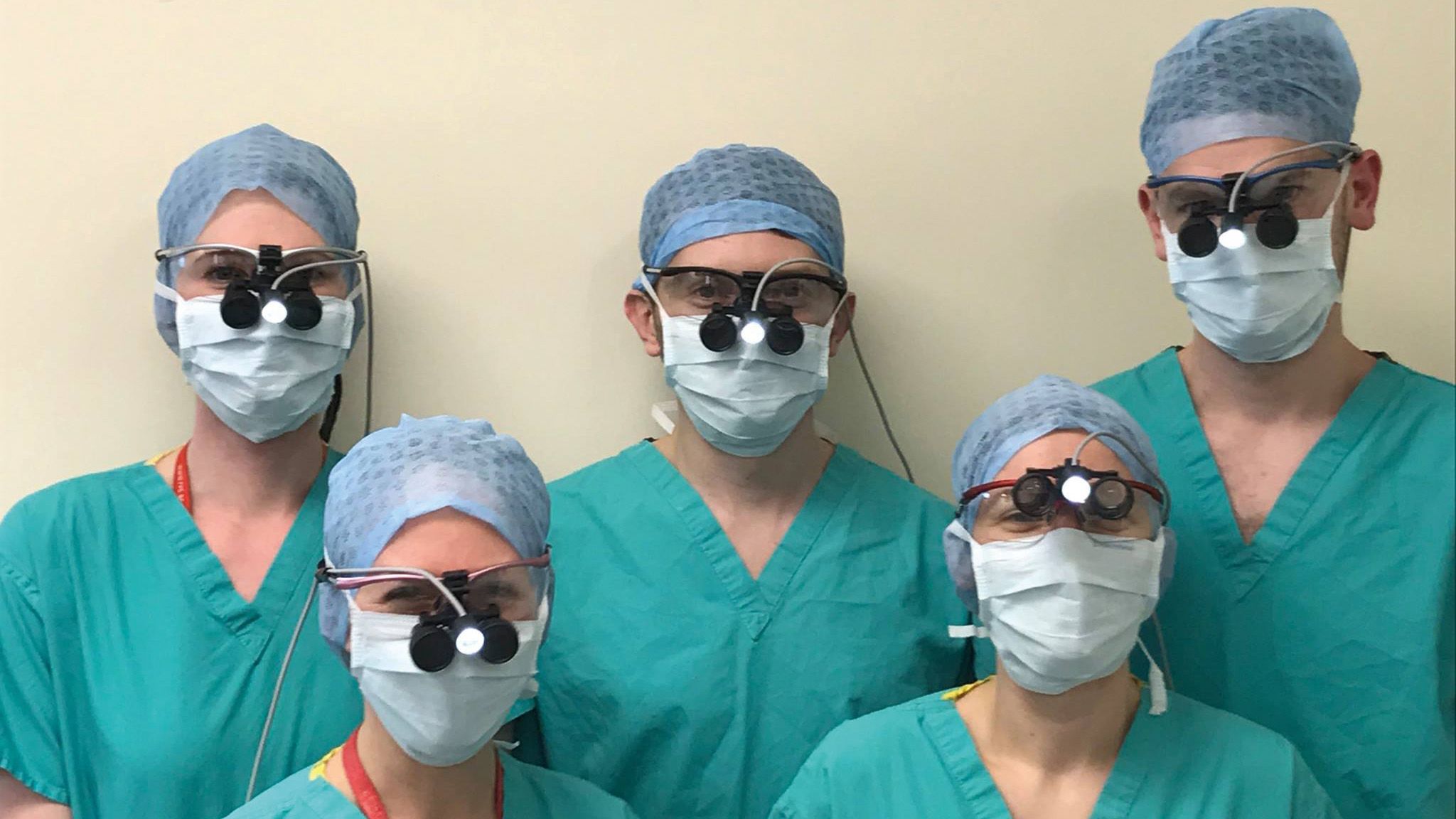 Surgical Loupe mounted 'Nano Cam'

Cost £7,880
A small video camera attached to a surgical telescope provided a record of the 'surgeons eye view'. This will help future research and education of Bonnie's rare heart condition.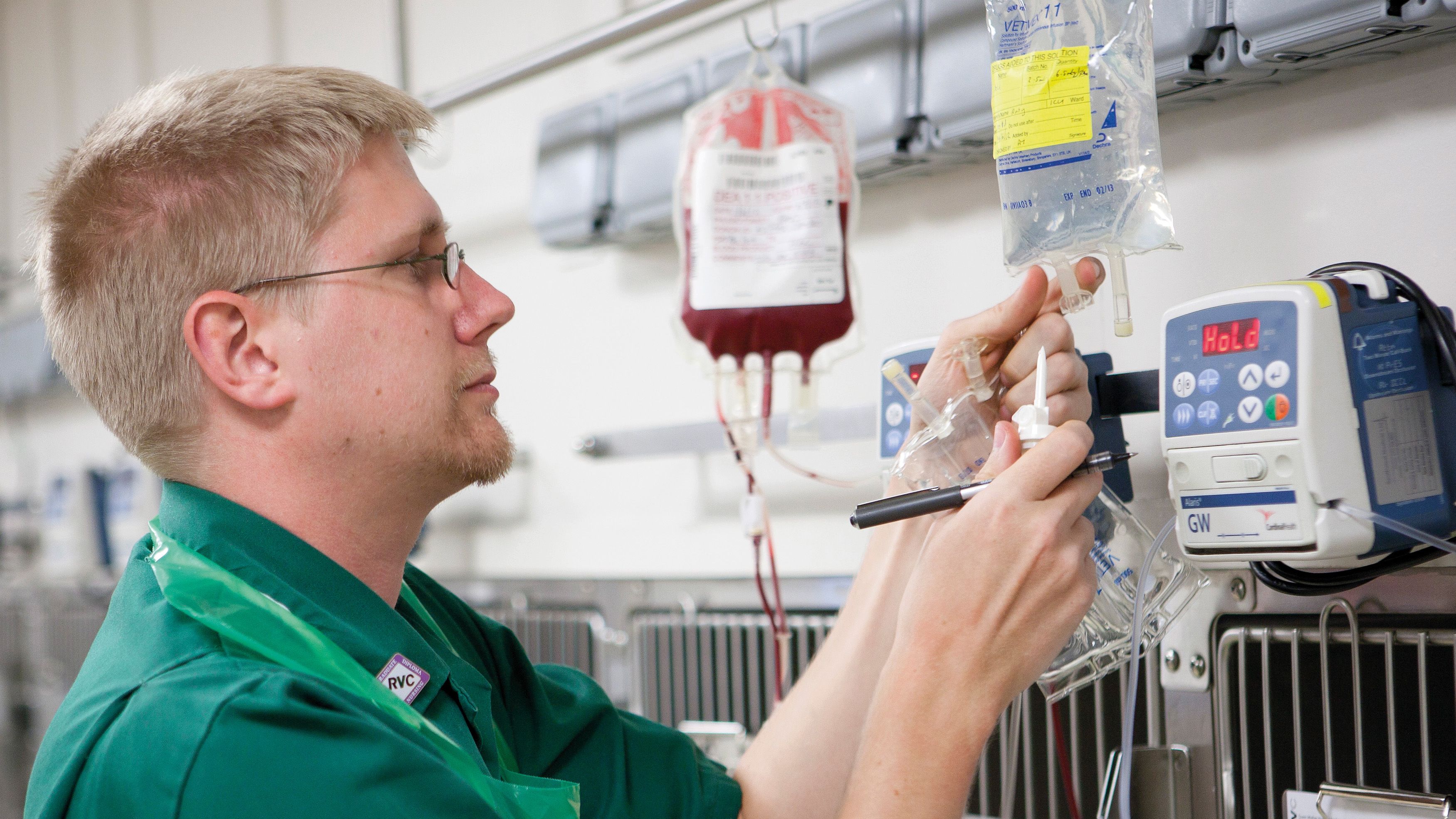 Emergency Blood transfusion equipment

Cost £55,000
Bonnie received a blood and plasma transfusion. The ACT supports the Blood Donor Team all year round, funding staff resources, specialist equipment and annual screening for donors. An ACT-funded blood product fridge, stored in the operating theatre, meant no time was lost in giving Bonnie her emergency transfusions.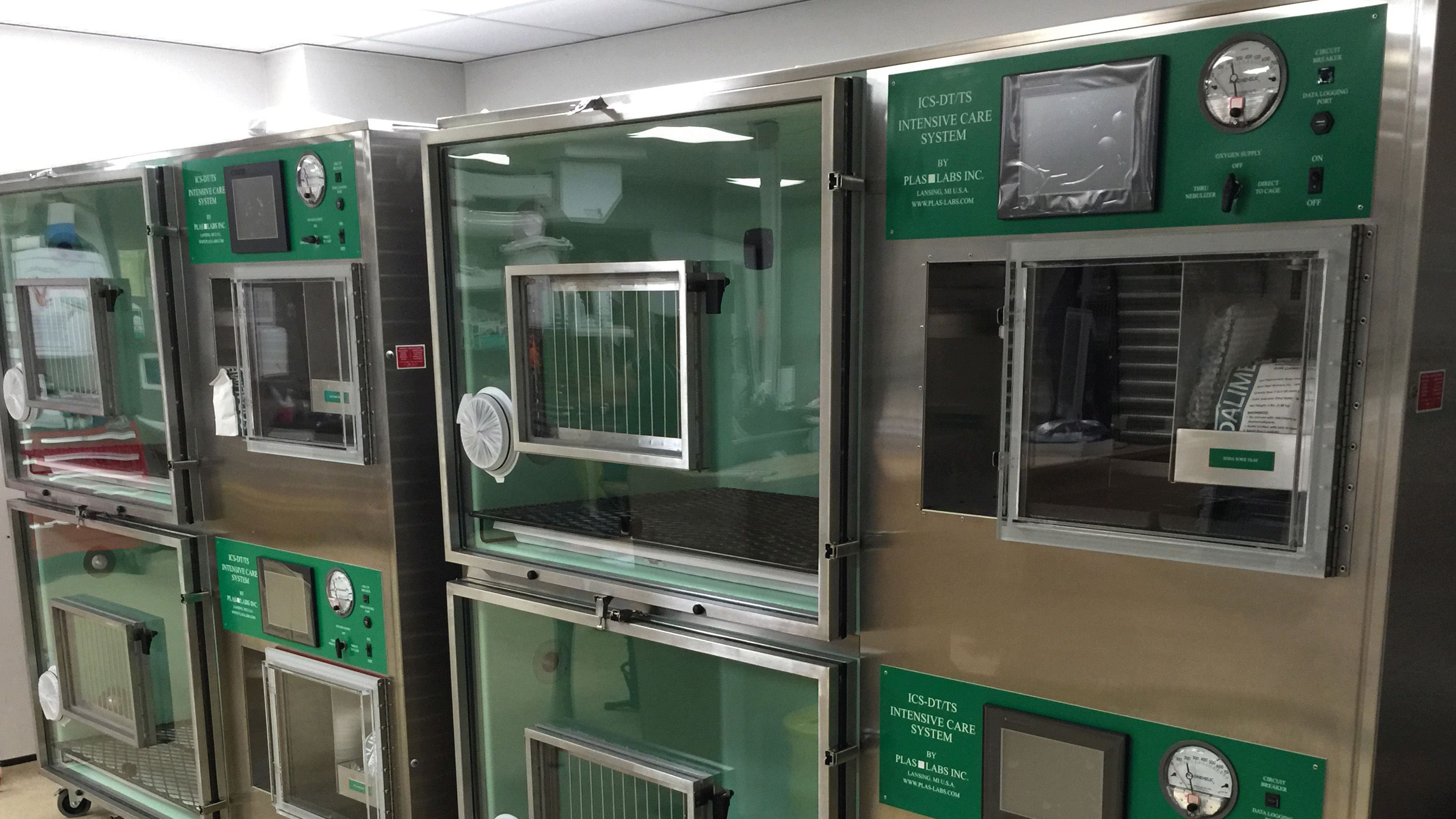 Oxygen Kennel

Cost £80,000
An oxygen kennel provided Bonnie with vital additional oxygen and controlled her temperature. This helped to speed up her recovery without the need for intubation.
Life-saving equipment funded by
YOU

is revolutionising veterinary medicine at the RVC
"Ultrasound has been a game changer in the veterinary field over the last 20 years.





"Oxygen kennels are being used daily on emergency and critical patients. An oxygen kennel is a hands-off approach to provide our patients with the benefits of breathing increased oxygen without the stress of an oxygen mask."
Bonnie with Professor Dan Brockman and Sarah Carey RVN
Bonnie with Professor Dan Brockman and Sarah Carey RVN
The RVC and pet owners are a winning team
"It felt like we had handed her over to people who cared. The nurses took photos and videos of Bonnie and sent them to us. It made us feel connected to her when she wasn't here"
The combination of follow-up appointments at the RVC and loving support at home means Bonnie has the best chance at a full recovery.
The Small Animal Referral Hospital has one of the best-equipped veterinary Intensive Care Units (ICU) in Europe. Specially trained staff monitor and care for critically ill cats and dogs around the clock. Our furry friends who need extra help recovering from surgery, illness or injury, can get the dedicated expert care and attention they need. The ICU can accommodate up to 22 patients. To help more pets who need intensive care please make a donation.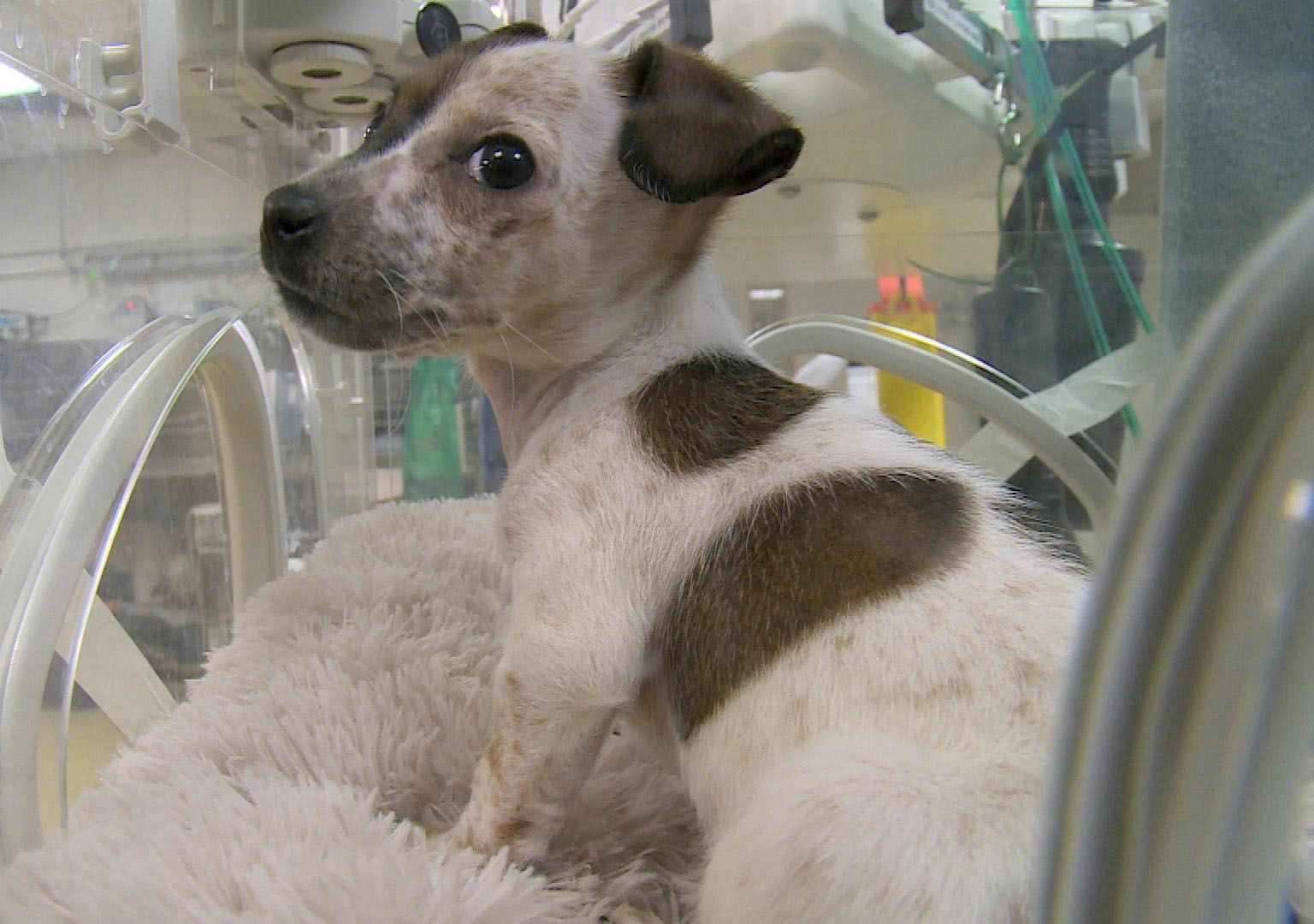 Bonnie's incredible blood donors
Higgins keeps up the family tradition of giving blood
Higgins is no stranger to the RVC's Small Animal Referral Hospital having had two operations when he was a puppy to straighten his leg. Once he was old enough, he joined his housemates on the blood donor programme. At just 3 ½ years old, he is already saving lives.
Higgins takes giving blood in his stride. His owner, Debbie, was initially unsure as to how Higgins would react. As a puppy, he'd missed out on socialising and had to be cage-rested, due to developing Short Ulna Syndrome. Debbie tells us,
"The blood donor team described the whole process, from the health screening to the donation. They instantly put our minds at ease. The whole blood donor team are amazing. They are super friendly and obviously love the pets they have as donors. Despite his bubbly and playful nature, Higgins is totally reassured by the nurses and is great at giving blood".



Having seen her own pets become critically ill, Debbie knows how important it is to give pets the best possible chance.
"I can imagine what the owners of the pets that receive blood from Higgins are going through. My pets are more than animals, they are family and if he can help to save another family's loved one then we are happy for Higgins to donate whenever he is needed".
Since joining the RVC's blood donor community, the family have moved to North Oxfordshire. Knowing just how much of a difference they can make to others in need, they continue to visit the RVC so their dogs can give blood and save lives. Debbie encourages other dog and cat owners to contact the blood donor team.
"Give it a go, it's so lovely when you get messages back saying that you and your pet have helped to save the life of another much-loved pet."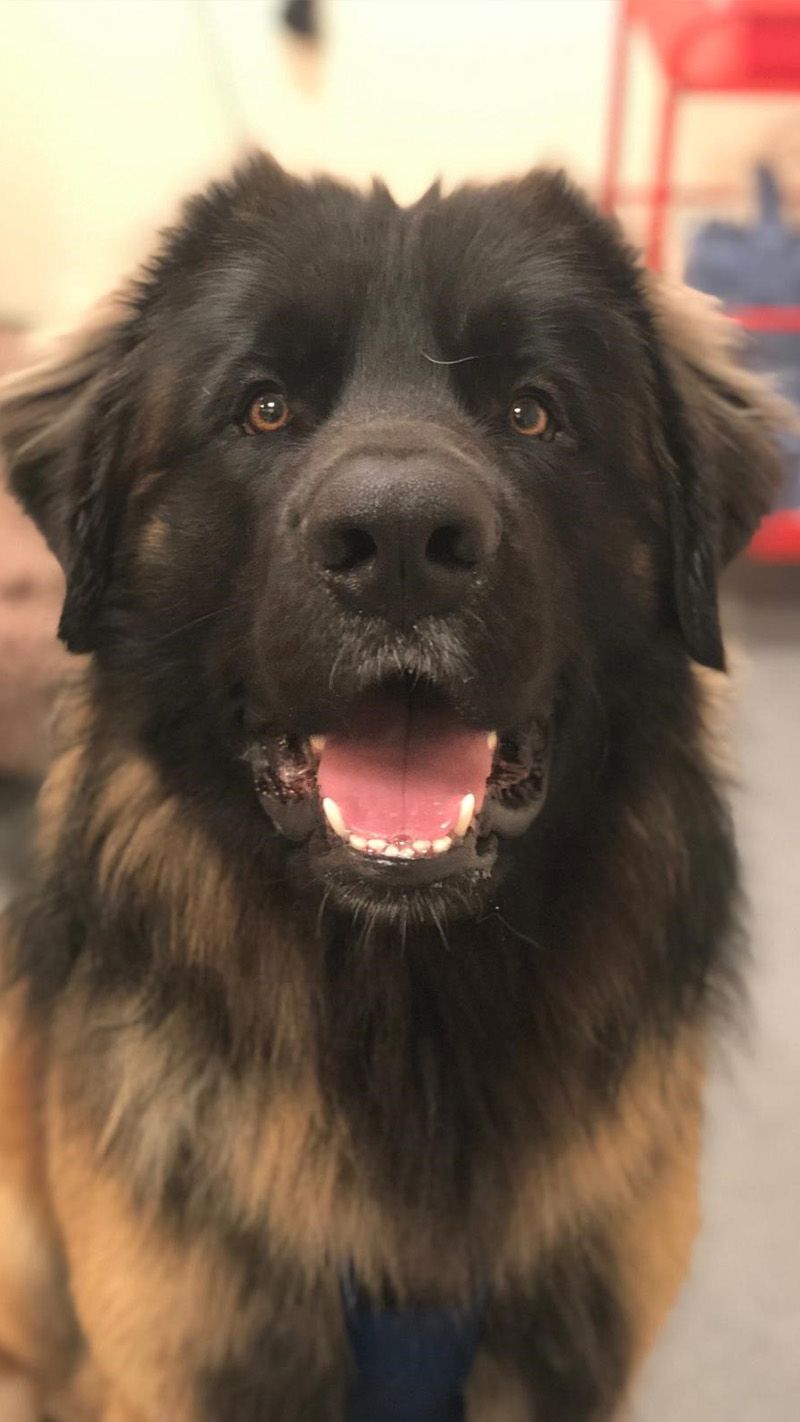 "Some of the ground breaking surgery that we do here, is only able to be performed because of the blood products we have from our wonderful donors."
How Archie the rescue dog, rescued Bonnie.
Archie found his forever home when he was 6 months old. Although loved, he was too difficult to handle for his original owners. Margot had been a puppy walker for Guide Dogs and her extra dog training knowledge was just what Archie needed. Margot and TK adopted Archie and haven't looked back since. Margot and TK tell us their story...
"Gradually Archie calmed down and started trusting us. As he grew older and wiser there came a day when I knew he was ready to visit the RVC to give blood, just like our previous pet had done. Archie took to it immediately because he loved all the fuss! The nurses and vet give him lots of admiration! To Archie the bowl of food is a bonus, he just likes the cuddles!
"Archie is 8 now and is coming up to retirement from the blood donor programme. We will miss our visits to the RVC but are delighted to have helped other families whose pets have been in dire straits. We have received letters from owners sharing their dog's recovery to which Archie has contributed, and somehow that makes it feel real. It is easy for us and means so much to people going through a really bad time.
"The nurses at the RVC are all lovely. COVID was hard because we had to wait in the car park but Archie would grab his own lead and walk into the building, leaving us without a backward glance! Back to the old routine, going inside the hospital with Archie now, we enjoy our time with the blood donor team, watching Archie charm them.
"To anyone thinking of approaching the blood donor programme with their pet, I would say 'Do it!'. Both of our dogs have been happy to donate. The time spent for them is short, but their blood can give other families years of love with their dogs. It's a brilliant thing to do if your dog is calm and sociable."
"We are so proud of Archie. He has come so far since he was the troubled puppy we first met. He loves his walks in the countryside where we live, drawing people over with his huge smile. He brings us so much joy."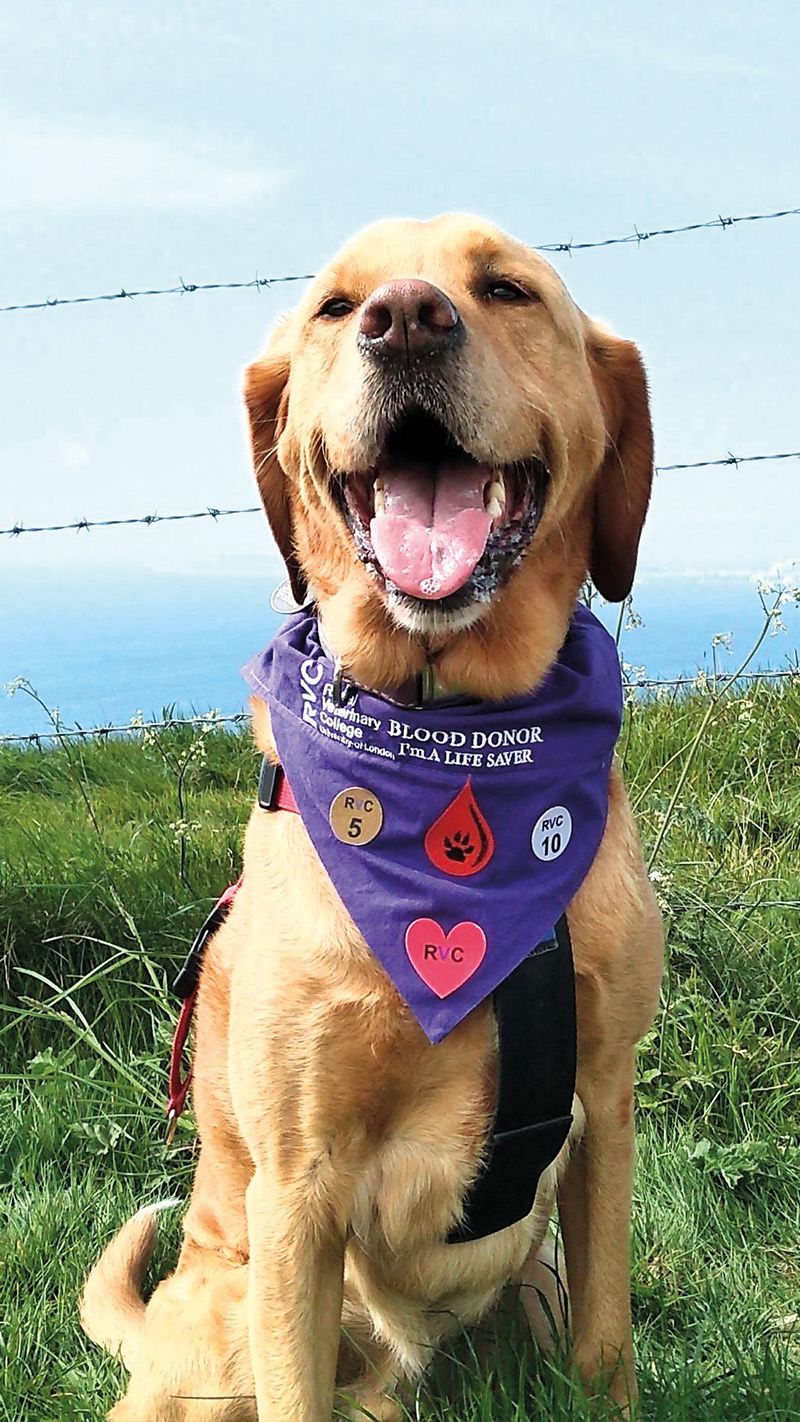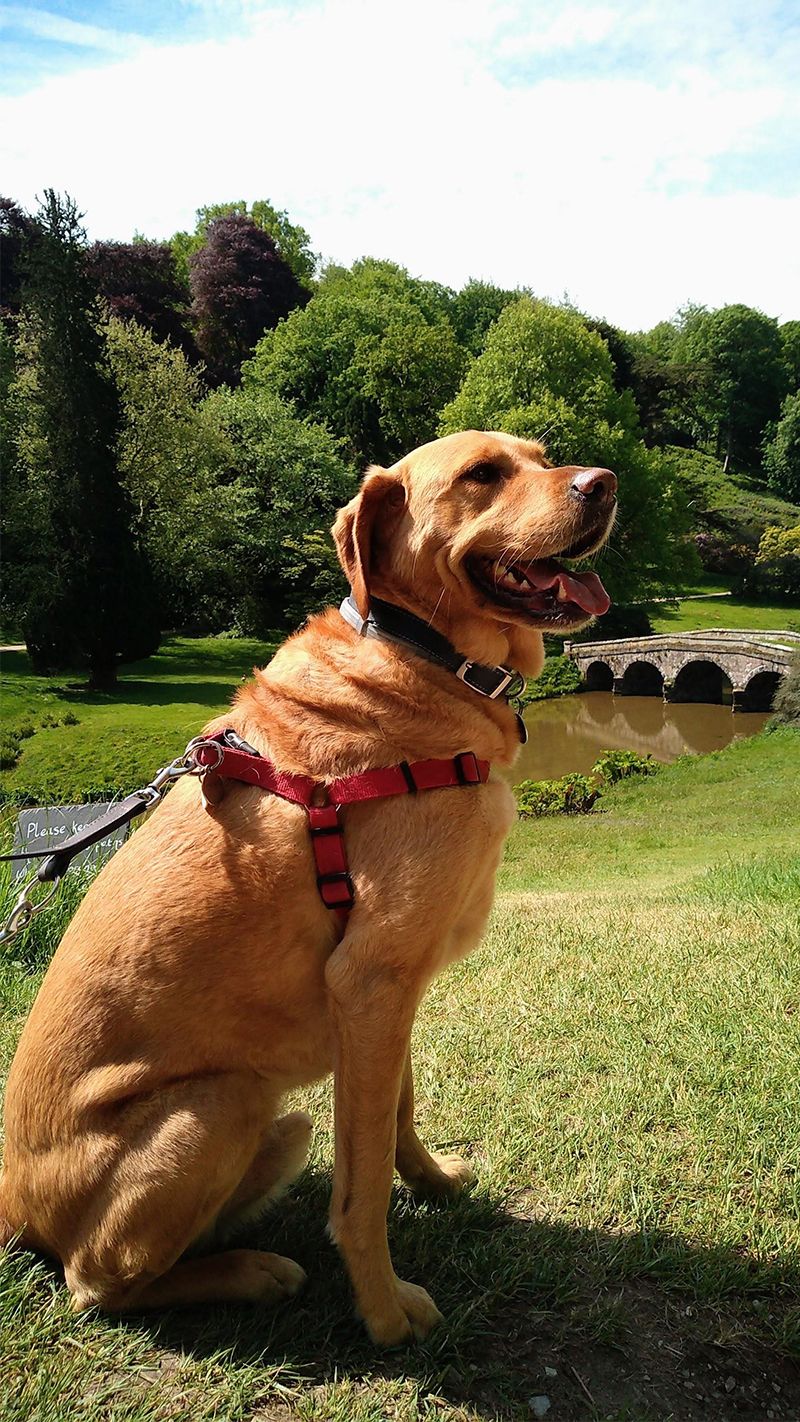 Would you like to know how Bonnie is now?
Watch family captured moments for a glimpse into Bonnie's life at home.
When you donate to our Christmas Appeal, you help our very special animal hospital save even more lives. Help us give more pets the gift of life this Christmas and donate to our Christmas appeal. Thank you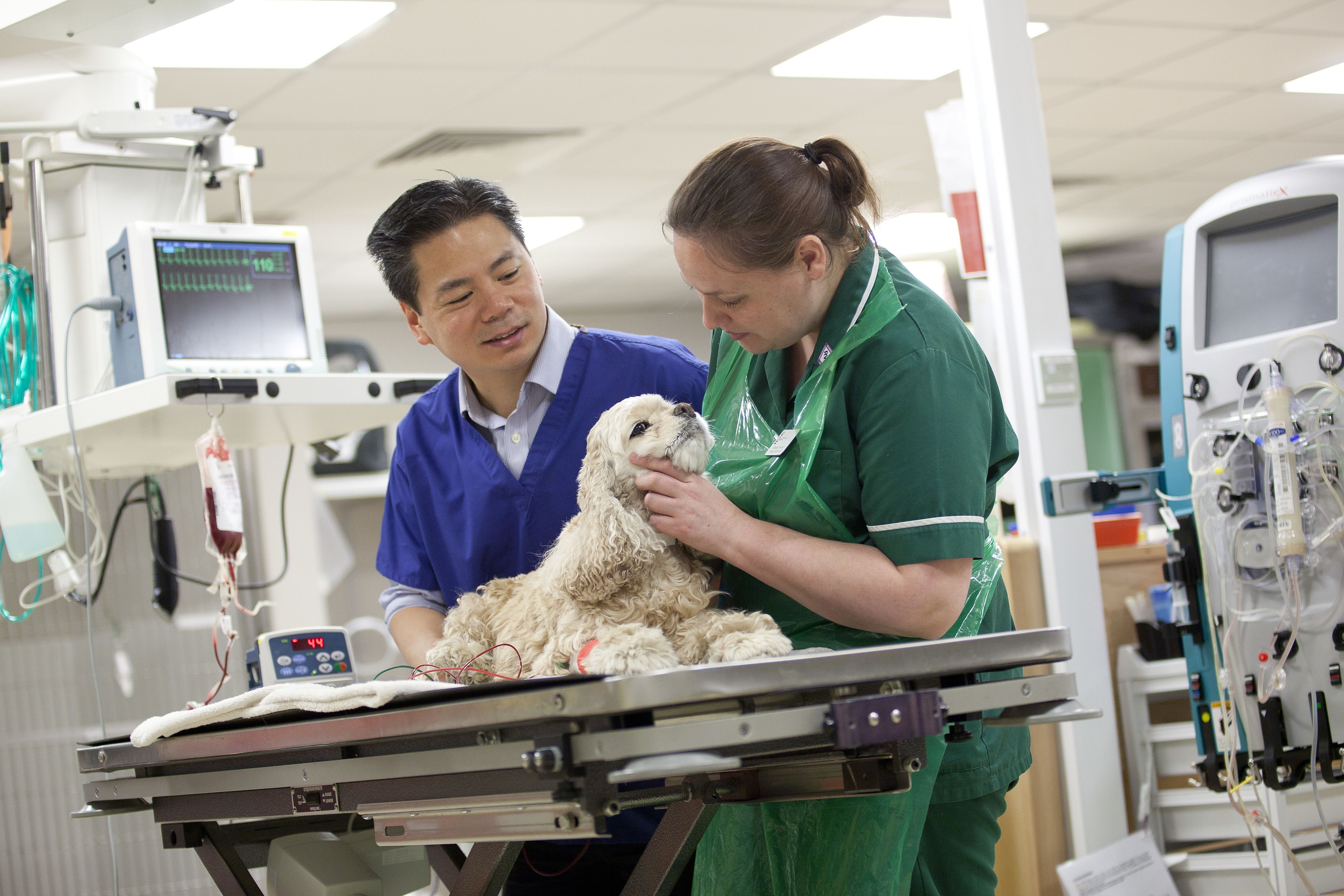 From all of us at the ACT and the RVC's Small Animal Referral Hospital, we wish you a pawsome Christmas
and a Happy New Year!
Thank you for being part of our community, we couldn't do it without you.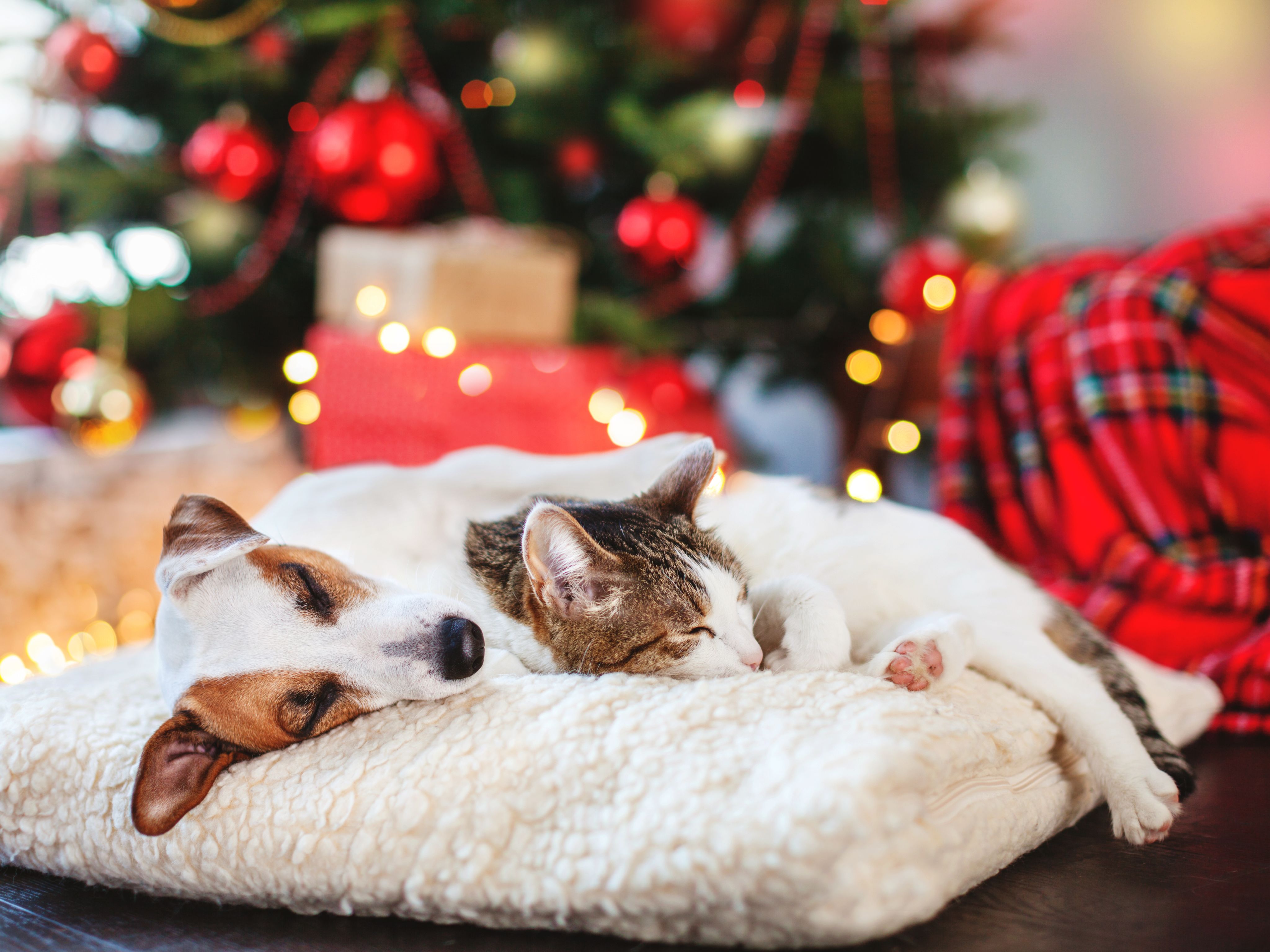 Contact us
The Royal Veterinary College Animal Care Trust
Hawkshead Lane
North Mymms
Hertfordshire
AL9 7TA
act@rvc.ac.uk